Let's Go!
It is my greatest excitement to meet you. I am honored that you are considering working with me. Through 'cross-pollination' our souls get to exchange gifts that we each innately hold within ourselves which can deeply enrich another. Trust your gut. Only accept what feels right for you. You are here for a reason and that is pure MAGIC!
Alessandra
Galactic Shaman
Latest In Store
Galactic Human Sessions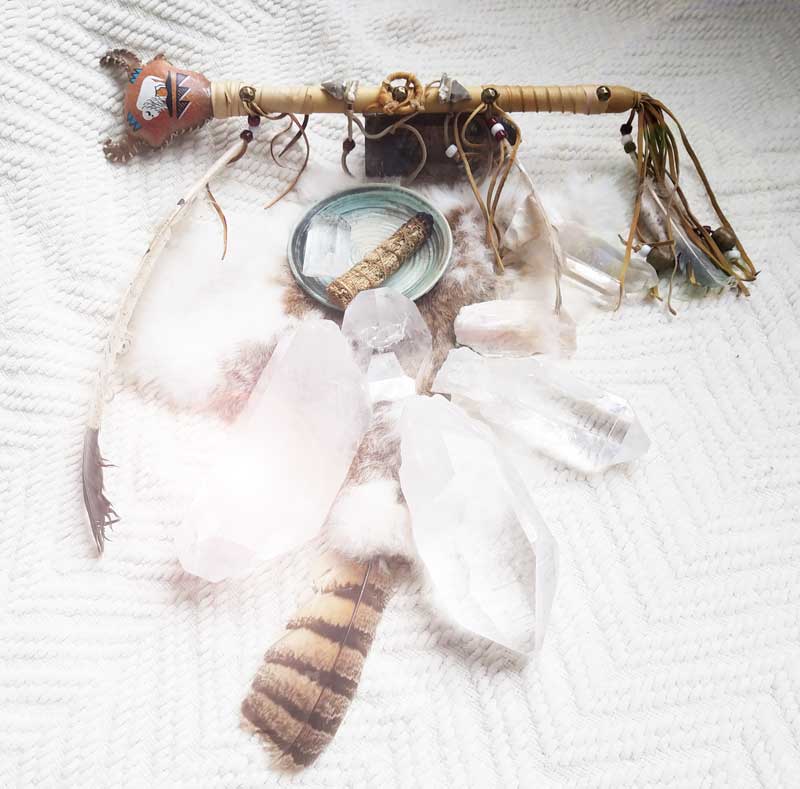 45 Minute Session in Chicago
Energy healing. Unlock blocks.
Receive intuitive messages.
Learn More
Sessions
Let's Get the Party Started!
What Happens in a Session?
I like getting to the root cause of our blocks, issues and complexes. What is really causing tension & disease in your life? What stories are you telling yourself? Mind-chatter, self talk isn't just a reflection of what you believe consciously it is also a pulse on the culture-stories we are all steeping in, the Collective Unconscious. Current behavioral studies on the brain are revealing chilling truths, that shamans once knew, that the human operates at an 80% subconscious state performing routine daily tasks and subconscious thoughts and habits.
As a storyweaver and conscious-trance healer I am lead to the root of the stories (mind-programs) you are living by. In collaboration with your Spirit Guides, your Higher Self and Source, we co-create the new life your Soul is wishing for you to forge. Spirit shows me visions of past issues, traumas, or even aspects of your Higher Soul in other dimensional realms. We reweave the story of who you truly are, on a much larger scale than your mere human personality or ego-interface.
As souls having a physical experience we are multidimensional. We are eternal and limitless. That is once we have the courage to full embody our Soul's calling and give value to the bread crumbs she leads for us and all the signs along the way.
We all have major  blocks. As a healer I feel I shouldn't have any because this is my trade. Trust me, I've had so many blocks Im now a pro! Adjusting and harmonizing my own profound issues on an ongoing basis. I get disappointed when I come across yet another huge roadblock. However, each time I eventually get through the major ordeal I feel like a superhero. And somehow the whole process seemed oddly well worth it.
Spirit shows me your blind spots, stuck behavioral, energetic, patterns.
These are shown to me as: luminescent neural pathways; mind programs; glitches in programming; psychological complexes; life-issues; core personality traits; stories you live by; past-life traumas & meridian pathways.  
Your Soul-Matrix directs the show. She (your Higher Self) is in charge, the orchestrator, of this master healing, recalibration and upgrade. I am the messenger and re-weaver working alongside the Spirit Guides and Source, acting as the translator to you. Your Soul Matrix is phenomenal! She comes in many forms and has SOUL GIFTS to unlock within you.
People describe my work as storyweaving, spirit walker, spiritual technology, galactic anthropologist, cellular re-vitalist, neural circuitry matrix maker, light body activator, multidimensional soul retrieval. Spirit shows me meridian points, harmonization points and how to upgrade your light body systems making your subconscious cleaner.
How does this shift my daily life?
You will be astounded by the shifts you experience. And begin to ask yourself How could I have lived as I had before… when life can be this wonderful? You will be shifting with ease and grace. Being in the flow. Finding high rates of synchronicity, ease, joy and light heartedness. Easy!
A SESSION IS:
45 min skype/phone session

Connect with your spirit guides: soul family, unicorns, angels, dragons, ascended masters, star frequencies & more!

Messages broadcasts from your guidance team
Transformational energy healing

Tribal-Galactic Light Language blessings

Revelation of your secret soul identity

Activation of: 3rd eye, Soul Star Chakra, Earth Star Chakra & Upper Crown Chakras

Unlocking your innate soul gifts
Launching you forward on your spiritual path & purpose on Earth Mother!
Mp3 audio recording of the session infused with cosmic frequencies. Your own specialized tool: audio guided meditation for you to re-access 5D space!
EXPAND YOUR MULTIDIMENSIONAL SELF!
Usually one guide will pop in. Often this is a loving spirit that you are already aware of! These are your guides, brothers, sisters and also aspects of you to assist you in your unfolding your incredible powers and in accessing your highest potential. The reading is also an energy healing and an activation and a link to the highest realms and to your soul gifts. This will allow you to link even more, on your own to your special talents and enhance your healing work of self others and the planet. Feel free to ask me any questions!